Democracy Dies playfully. Three Questions – Introductory Thoughts on the Papers Assembled and Beyond
Keywords:
Game Studies, Political Systems, Democracy, Procedural Rhetoric, Game Mechanics, Game Development, Game Communities, gamevironments
Abstract
In this introduction to the special issue, we trace the digital game's potential to represent (un)democratic political systems. We pose three central questions: Is the digital game an undemocratic medium? Is digital game development undemocratic? And: Are digital game communities undemocratic? By answering these three questions, we engage with the implications of different digital game's narratives and game mechanics, with common concerns about working conditions in game development as well as with group dynamics in game communities. In every section, the contributions to this special issue are presented and linked to these overarching themes.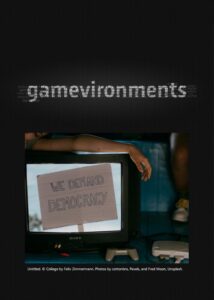 Downloads