At the Edge of Utopia. Esports, Neoliberalism and the Gamer Culture's Descent into Madness
Keywords:
Esports, Neoliberalism, Gamer Culture, Brazil, gamevironments
Abstract
This article discusses the controversy regarding Brazilian Senate Bill No. 383, which deals with the regulation of esports activity in the country. We analyzed the conversation about the hashtag #TodosContraPLS383, a repudiation movement organized on Twitter in November 2019, to engender an argument that criticizes (1) the relations between the games industry and its practices of governance and (2) how individuals assimilate neoliberal discourse within this culture. From an ethnomethodological approach and through qualitative analysis that employs ATLAS.ti to collect and make sense of the data, we reconstruct a narrative that debates anti-regulation rhetoric, exposing gamer culture's relationship with neoliberal ideology.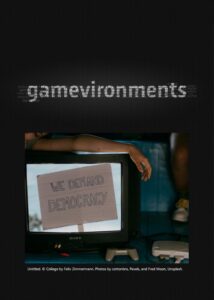 Downloads
Section
Peer-reviewed Articles